Virtual Offices Washington Dc
Downtown DC
2101 L St. NW #300
Washington, DC 20037
Our L Street location provides convenient access to
Farragut Square and Dupont circle while offering floor-to-ceiling windows
AND an Open Rooftop and a Fitness Center.
Chevy Chase Friendship Heights
5335 Wisconsin Ave. NW #440
Washington, DC 20015
Get a DC address without the DC commute!
Just over the border on the DC side, this location has interior Metro access to the Friendship Heights station and to the Chevy Chase Pavilion.
BUSINESS IDENTITY
Prestigious Washington, DC Business Address
Weekly mail forwarding (postage+20%)
SILVER
Everything included in the Business Identity package plus:
Private DC telephone number

Personalized call answering, screening & patching

After-hours call forwarding

20 hours of business lounge use

Business hour (8:30 am-5:30 pm) access
GOLD
Everything included in the Silver package plus:
8 hours of conference room use
DIAMOND
Everything included in the Silver package plus:
25 hours of conference room use
PLATINUM
Everything included in the Silver package plus:
16 hours of conference room use
GET A QUOTE
BOOK A TOUR
Call Erika Bizjak
(202) 686-2888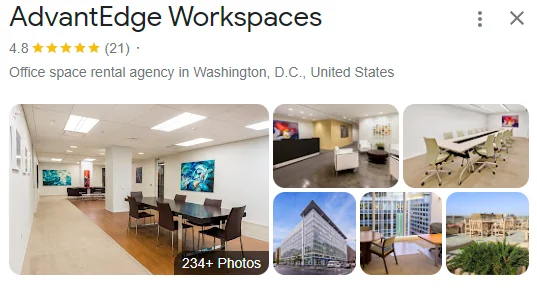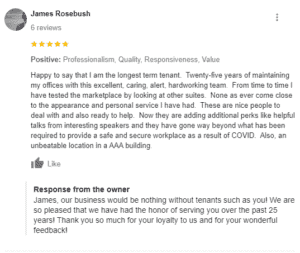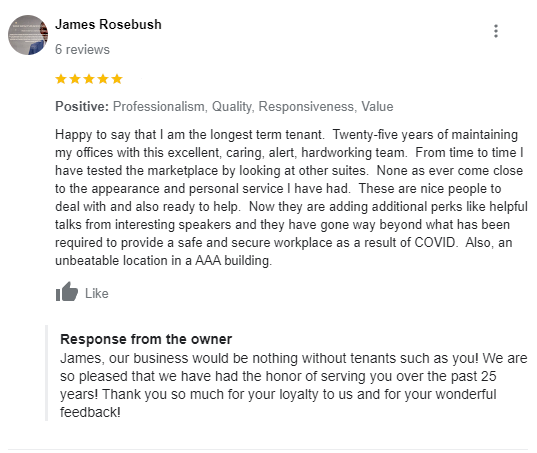 Step 3 - Work from Anywhere...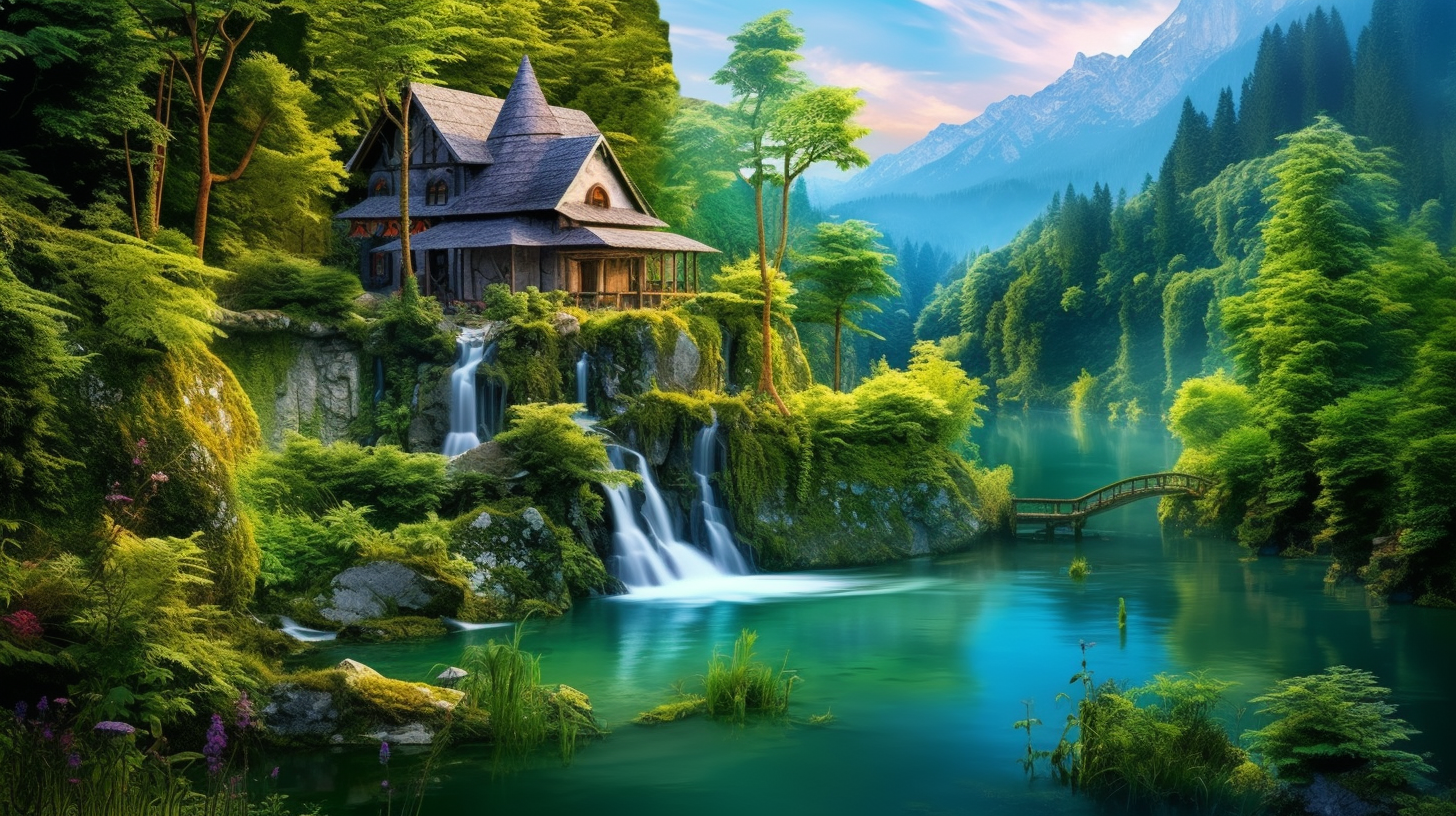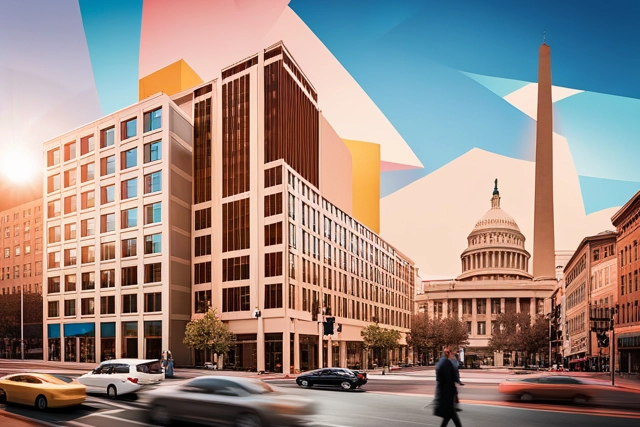 Make Your Best First Impression
In downtown Washington, D.C., there is a diverse range of businesses across various industries. While it's challenging to provide an exhaustive list, here are ten types of businesses that are commonly found in downtown DC:
With virtual office services from AdvantEdge, we provide a professional work environment that can be completely customized to suit your needs. All of our virtual packages include month-to-month terms and access to a host of business support services, giving your business a prestigious mailing address while preserving the flexibility to adjust your package and services as your business grows.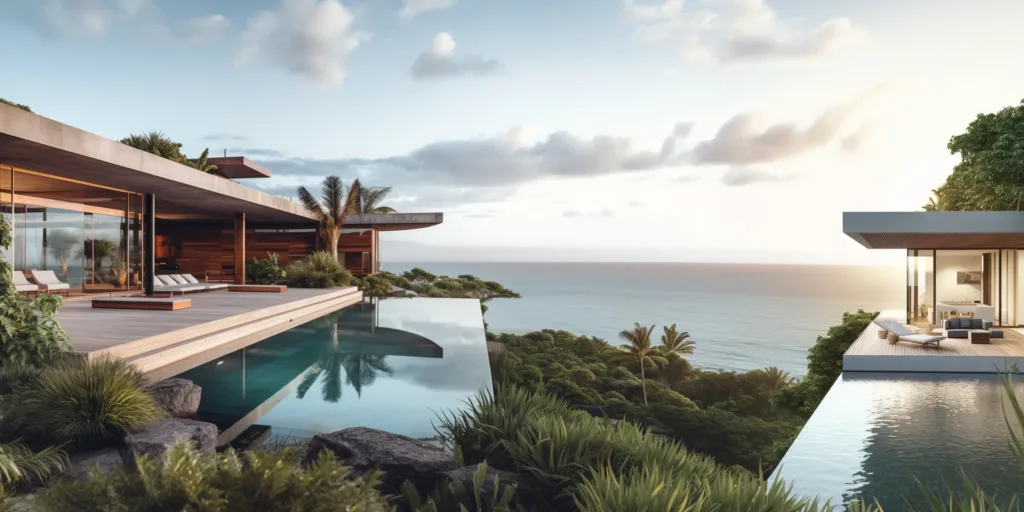 Virtual Mailing Address & Service Details