What does mail service for your business mean, and why is it important? At first glance, nothing about receiving or sending packages seems complex. However, when running a small business, mail takes on a new level of importance. We are breaking down what types of services you need and why they are essential!
1. Permanent Business Address
To receive and send mail, you'll want a business address. Even if you work from home, you need a separate home base for your professional correspondence. An AdvantEdge address not only provides a layer of privacy, but also lends additional credibility to your business. With two D.C. locations, you can cement your business in the community.
2. Mail Reception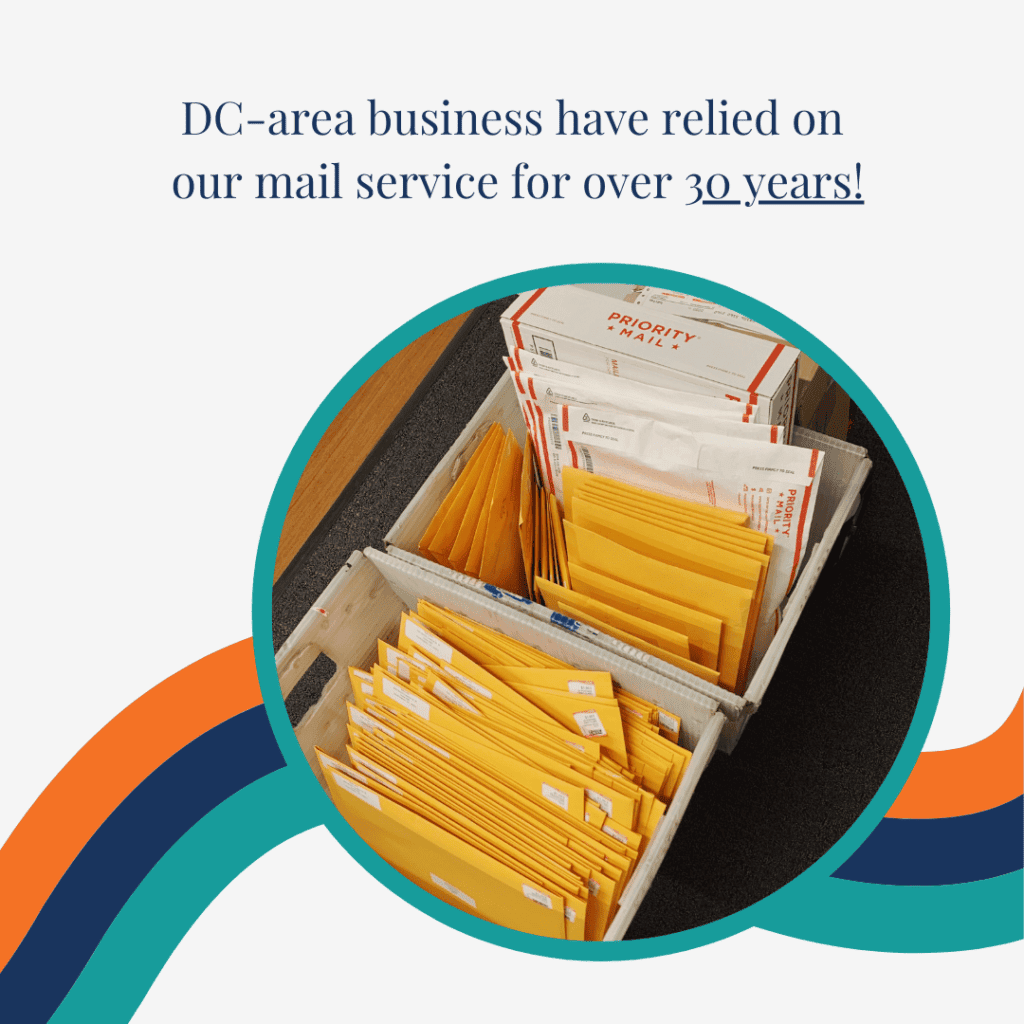 Someone will always be available during business hours to sign for, receive, and store your items! You no longer need to worry about refreshing a tracking number or keeping your phone on for fear of missing a call. Mail reception puts time back on your calendar for more important tasks.
3. Organization and Delivery
If you are a small business owner, you know how unruly mail can be. It only takes a few days to accumulate piles of boxes and letters. With mail services, your items are organized for you. You can them pick up whenever it works for you, so your space does not get overwhelmed. Tell a client services coordinator to lookout for a certain piece, and you'll get immediate notification. You can even "receive" mail before you arrive by having it scanned or faxed upon request.
4. OOO Worry-Free
Mail services enable you to head out of town, worry-free. Whether you are on business or taking a well-earned vacation, you can trust that packages and letters are kept safe and sound. A client services coordinator will date stamp and keep your mail organized.
Even if you are just out for the afternoon, you'll be notified of deliveries. All mail can be forwarded to an address of your choosing. With these services, it has truly never been easier to work from anywhere!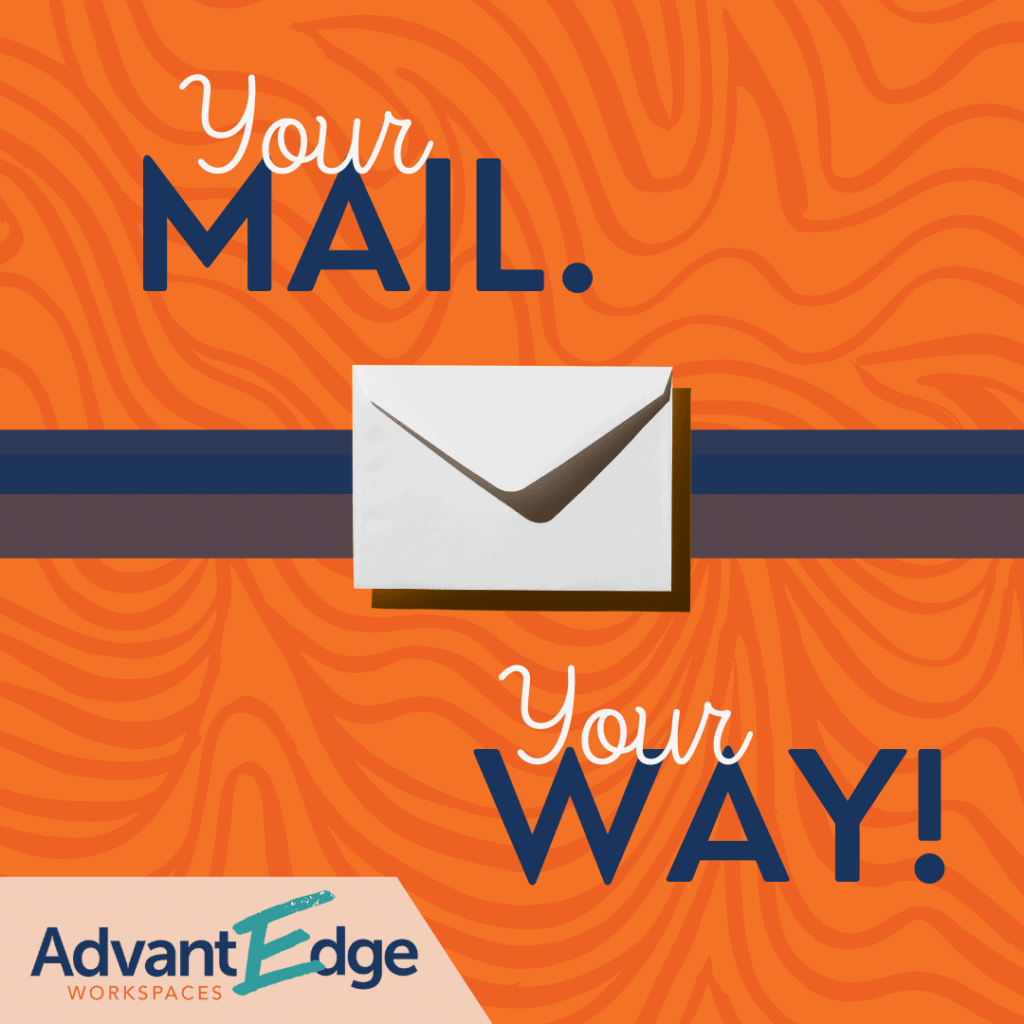 At AdvantEdge Workspaces, we do your mail, your way. With customizable services and support designed for both in the office and on the go, there has never been a better time to upgrade your mail service! Click below to learn more about how you can level up your business and gain more flexibility with this time-saving perk: