As we step into a new chapter in the professional landscape, work as we know it has been transformed, and from its ashes, the hybrid workplace is born. More than just a buzzword, it's a revolution in how we approach our professional lives, blending physical and virtual office environments to create seamless and efficient workflows. At Advantedge Workspace, we stand at the forefront of this evolution, ready to guide Washington DC's businesses into the future.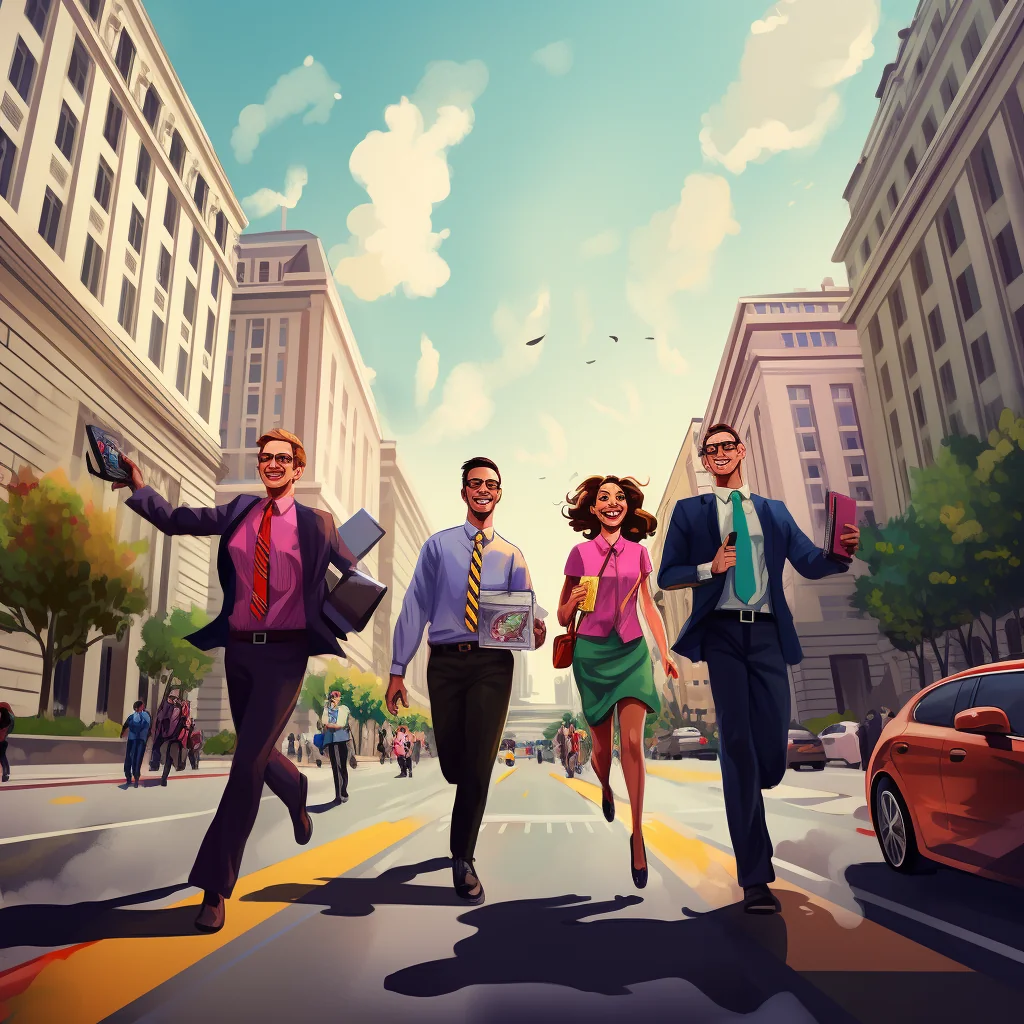 We are thrilled to announce our four-part blog series titled, "Washington DC's Hybrid Workplace." This series will journey through the various models that have emerged in the hybrid workspace, each with its own unique benefits, challenges, and strategies for success. The four models to be explored are: The Traditionalists, The Architects, The Nomads, and The Pioneers.

The Traditionalist will delve into how businesses rooted in on-site office work can introduce hybridity while retaining their core operations, thereby preserving familiarity and maintaining the status quo of their existing real estate footprint.

The Architects focuses on businesses that lean towards a predominantly remote workforce but maintain selected locations for in-person work. This approach explores the possibility of reducing a company's real estate footprint while maintaining productivity.

The Nomads investigates the balance between on-site and remote work, offering an examination of organizations that allow their employees to shift between these modes of work depending on their needs.


Finally, The Pioneers explores the ultimate form of autonomy, where employees have the freedom to choose their work setting and schedule, thus creating an environment that can drive engagement and innovation.

At Advantedge Workspace, we're proud to offer a Hybrid Workplace Solution that combines physical office spaces with a dynamic online platform. This groundbreaking solution allows businesses to ensure connectivity and communication, fostering seamless collaboration among both remote and in-office employees.

This series is not just about introducing these models, but about engaging in a broader conversation on how businesses can navigate this brave new world of work. We invite all business leaders and employees to join us as we explore these innovative hybrid models in detail.

Join us on this journey as we redefine the future of work, one blog post at a time. Washington DC, get ready to embark on your hybrid work journey with Advantedge Workspace, your trusted partner in shaping the workplaces of tomorrow.
Stay tuned for the first blog post of the series, where we dive into the world of The Traditionalists.