No matter what your small business focuses on, video content is an essential component of marketing. From social media to internal communication, quality video footage serves an array of purposes. Shared workspaces are the perfect backdrop for filming. With a variety of settings including open spaces, offices, and outdoor space, there is something for everyone. Not sure where to start? First, decide what type of footage you need, then read on for location inspiration!
1. Lobby Space
Lobby spaces are great for large group filming. Everyone can casually chat for b-roll footage, or you can make announcements while backed by the whole team. You have the space to ensure everyone is included, without the footage feeling cramped.
2. Private Offices and Suites





Some topics are best filmed in a traditional office setting, instantly conveying professionalism to your audience. Add your own special touches to the office with branded items, artwork, and other decorations. This setting works well for interviews, in-depth reviews of specific topics, and announcements.
3. Rooftop
Rooftops are the perfect solution for outdoor filming needs. Quieter than a busy street, it offers privacy and keeps the background distraction-free. No need to dodge pedestrians, edit out cluttered street signs, or struggle with audio interference from city sounds. Outdoor filming is great for b-roll footage to use in commercials or social posts- plus, nature evokes positive feelings among viewers.
4. Lounge Area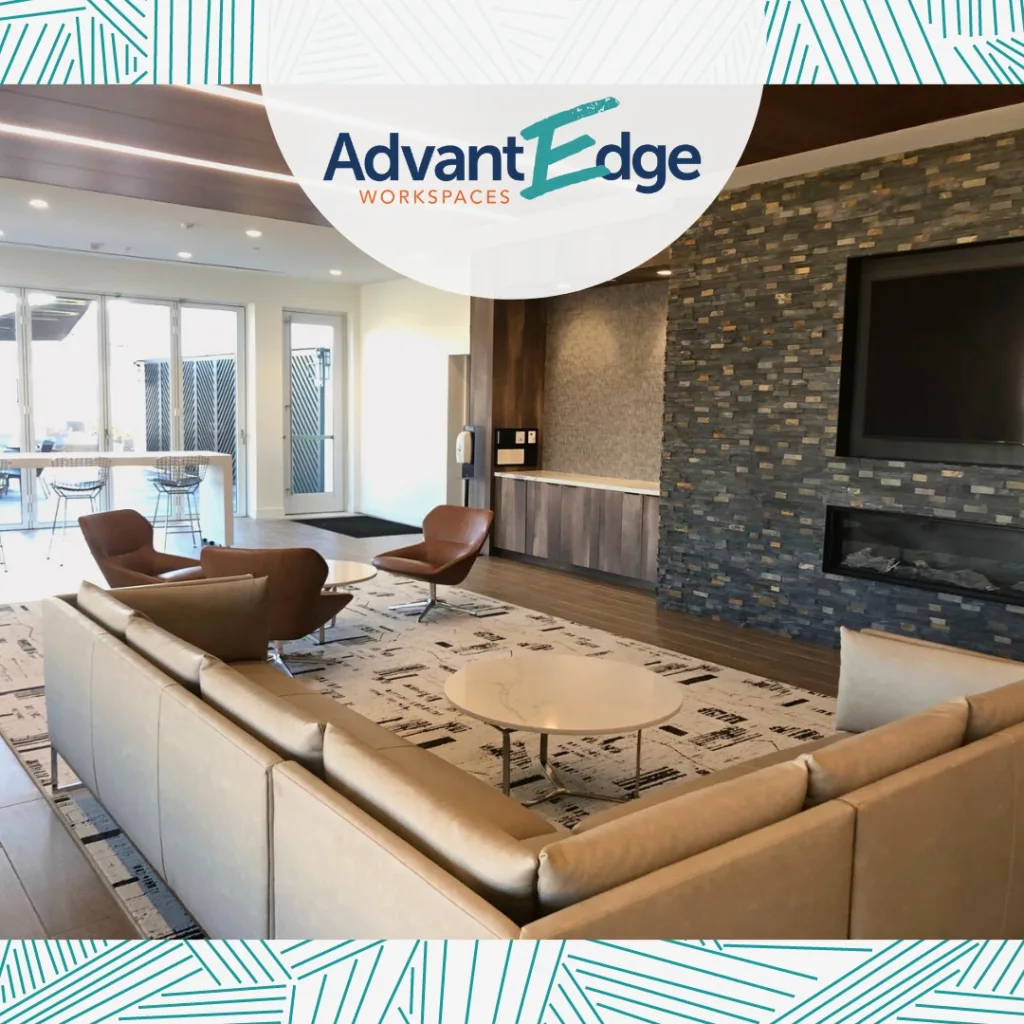 Lounge areas are perfect for casual conversations and communication. They instantly communicate levity and relatability to the viewer. Use these spaces for professional-adjacent conversations, to showcase aspects of team culture, and to let your guard down and connect with the audience personally.
5. Stay Mobile
Are staged scenes not your style? Go mobile and walk throughout a space while talking. A perk of filming in a shared workspace is that you know the entire space is clean, modern, tastefully furnished, and well-lit. Many products and services are best shown with movement, or you may want to walk and talk while conveying a topic. A shared workspace ensures you can go mobile!
D.C. area professionals turn to AdvantEdge Workspaces for reliable, convenient, unique, and workable filming solutions. Contact us below to learn more about how our spaces can be the perfect setting for your next shoot day!