Why wait until the new year for a reset? October marks entering the last quarter of the year. It is not too late to focus on professional self-improvement in these last months! With these tips, you're on your way to bettering your professional life well before 2024.
1. Absorb Knowledge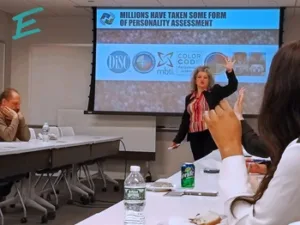 At the root of self-improvement is the ability to expand your horizons. Deepening your knowledge, skill set, and perspective is essential for growth. Listening to podcasts while on your commute, playing a TED Talk or lecture while sitting in the office, and pulling out a book during lunch are just some ways you can integrate learning into your day. You can even take things a step further by auditing a university-level class online or attending one of the many in-person events in the DMV area. Remember, self-improvement does not equate to only self-help. Absorbing knowledge on any topic will help to make you a more well-rounded business leader.
2. Implement a New Productivity Method

Similar to everything else in our lives, sometimes you need to shake up your work day! The best way to get out of a slump is by trying a new productivity method. It does not have to be a forever switch- just something to help jumpstart your day. Plus, you may discover a new aspect that resonates with you. Click here for our favorite productivity tips!
3. Create a Healthy Habit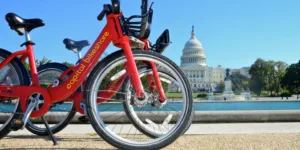 This quarter, focus on creating one new healthy habit. It can take a while for a behavior to become a regular habit- usually at least 66 days, according to bestselling author James Clear. If you start now, you'll be able to begin the new year with a better habit in place. Some examples of healthy habits to set are to stop buying lunch, create a daily step goal, work out a few days a week, start using a standing desk, or bike to work once a week. Make it something attainable, as consistency is the key to success.
4. Switch Up Your Workspace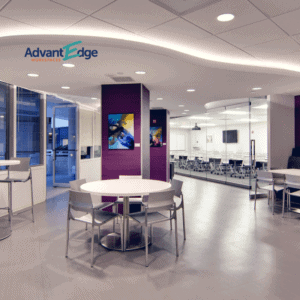 Let your workspace help you level up for the rest of the year! Self-improvement is only possible with a supportive environment. AdvantEdge Workspaces has all the amenities you need, from workout facilities to community events. On top of that, you can expect a variety of workspace solutions to help meet your Q4 goals. Use a pro-working space to meet other people, set up in a private office, or rent out a meeting room for group gatherings. There are endless possibilities to help craft a workspace solution that supports your growth and self-improvement.
Are you ready to close out the year on a high note? Click below to learn more about how AdvantEdge Workspaces can support you!