At one point or another, it is likely you will have to run a tabling event. "Tabling" refers to getting the word out about an organization or business at an event where your set-up is centered around a table. Tabling is often the easiest way to create a space for your business to shine. With the summer season upon us and outdoor events in full swing, here are tips to make your next tabling event a success!
1. All About the Brand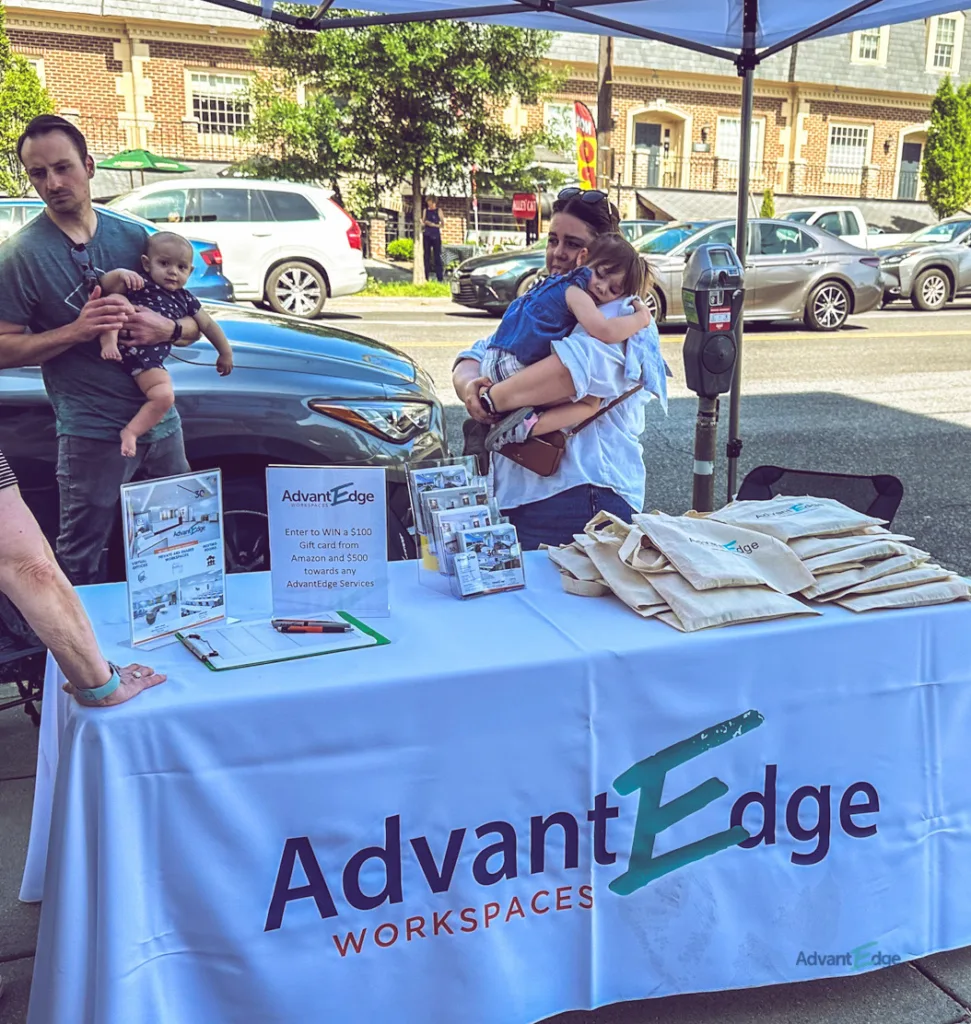 There should be no question about what your table represents. Even if people can't stop, you want to take advantage of the visibility and have them note your name for later. Start with a tablecloth with your logo imprinted. Have everyone working the table in branded shirts- bonus points if they match! Then, as a final touch, add in a step and repeat or retractable banner. It creates a fun photo opportunity and further spreads awareness.
2. Clear Messaging
What is the purpose of your tabling event? General awareness? Spreading the word about a promotion? Sharing a new product? Whatever the goal is, tailor your event so the messaging is clear. Beyond branded elements, add table signs with your specific messaging- not only can people learn while they wait to talk to you, but they are also a good reference point within one-on-one conversations. Add QR codes too so passersby can easily scan and receive information. Within just 10 seconds of approaching your table, someone should clearly know what your business is about.
3. Giveaways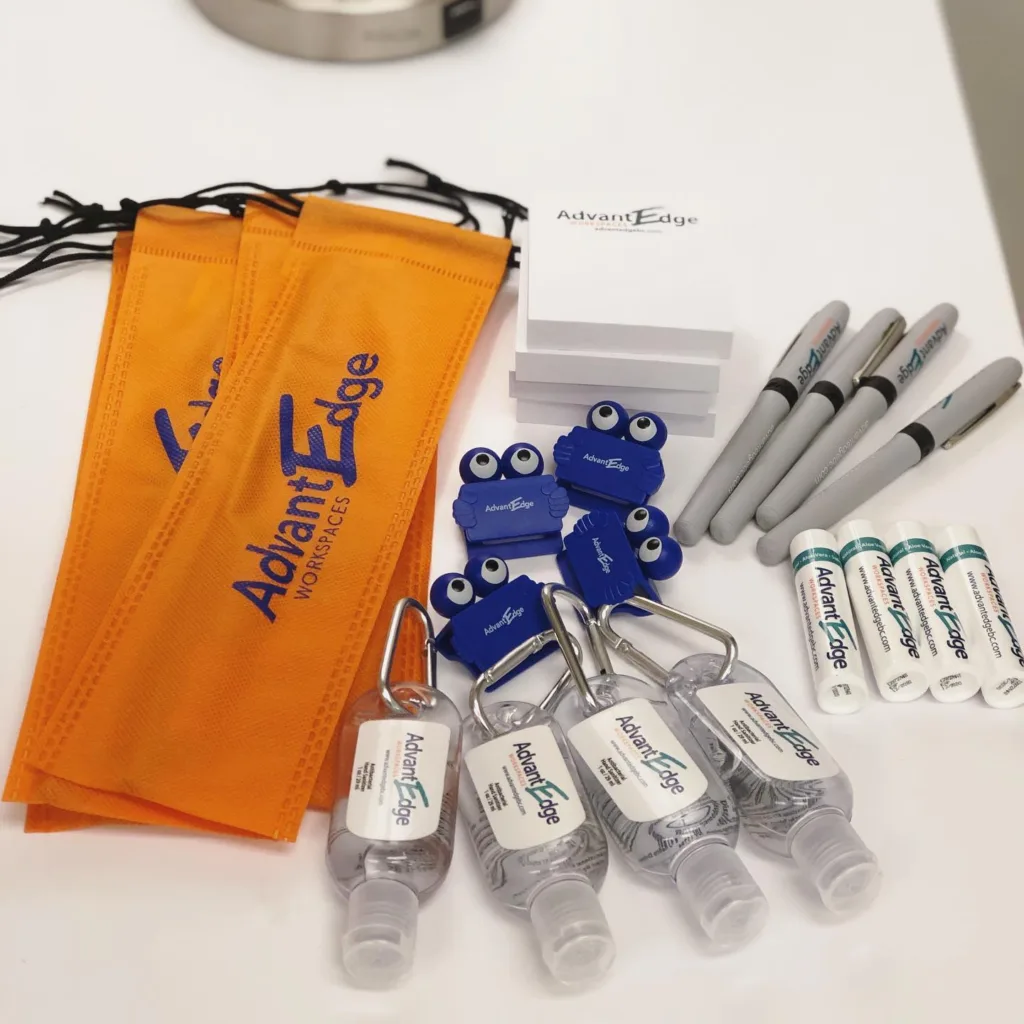 Giveaways for a business should always have two characteristics. One, they should make sense for your brand. For example, if you are a mental health professional, you may want stress balls, while a construction company would have measuring tapes. If you approach a construction company and they give you a branded reusable straw set, it just causes confusion, and the attendee is less likely to remember what your business does. Second, a giveaway item should be useful. Stand out from the crowd with something people will want. No one needs another pen, but hand sanitizer is always useful! Giveaways should not only get people to your table, but also remind them of your business for months to come.
4. Eye-Catching Elements
It takes a lot for people to pull out of their daily lives and stop by a table. Giveaways are important, but they really only work once people are already engaging with your business. Spruce up your next table with an eye-catching element. You can have a wheel that people spin for a chance to win a service, have dog treats out for pups to pull over their owners, play fun music, host a live demonstration, or have an activity people can contribute to.
5. Be Approachable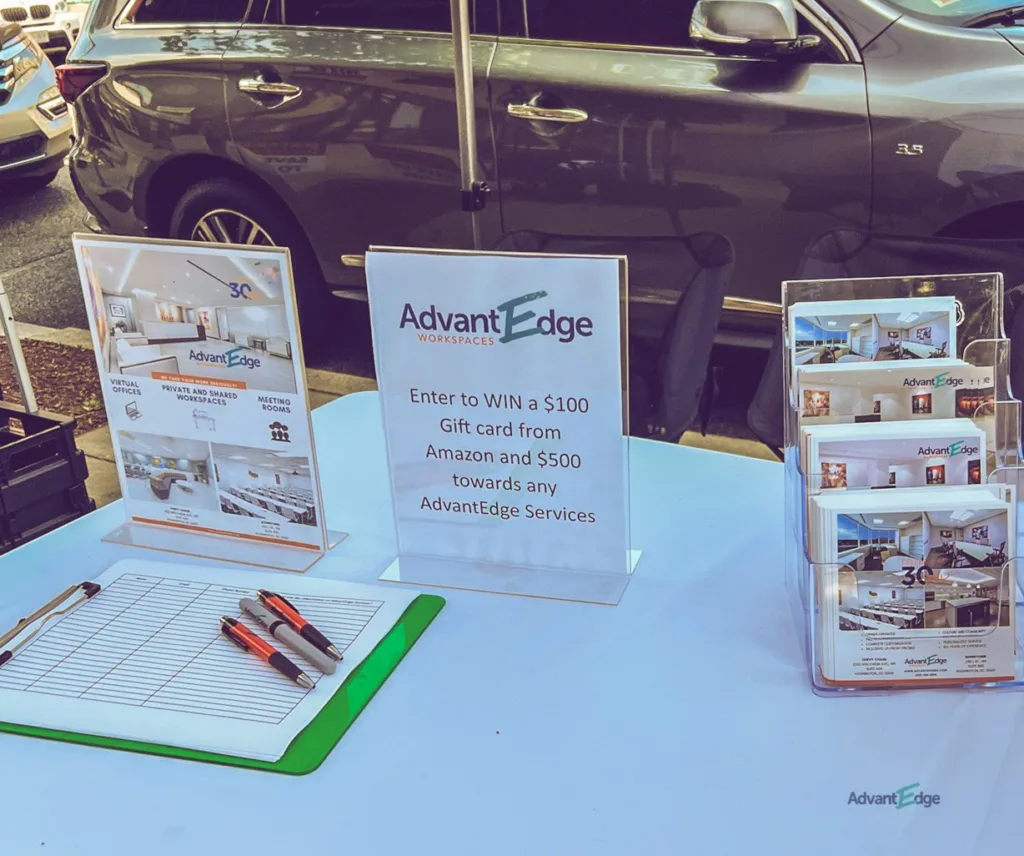 You always want to be the table that people feel comfortable walking up to. A friendly, upbeat attitude and engagement with passersby is the first place to start. Avoid talking amongst yourselves, as people will feel like they are interrupting. Put that eye-catching element to good use, and create buzz around your table. Passerby will want to stop at the place with the crowd!
Every small business will likely do a tabling event at some point, so you might as well make the most of it! At AdvantEdge Workspaces, clients are dialed into the local community, attending neighborhood and workspace events with the chance to show off who they are. Take your tabling event, and overall brand experience, to the next level with AdvantEdge!