It's official: cool weather is here to stay. Now is the best time to bond with your team before the hectic holiday season sets in. Fall is a great season to get together with your team, from heading outside to indulging in festive treats. Here are three team building activities to try out this month!
1. Have a Spooktacular Halloween
Even those who could care less about the holiday can still find some enjoyment in the spookiness! Encourage everyone to share their costumes, carved pumpkins, or household decorations on a dedicated Slack channel and vote for your favorites with emojis. Create horror-themed treats and cocktails and see who makes the best Pinterest-worthy item. Or, keep things low-key by hosting a movie viewing at the end of the day or by having a candy bar where people can make goodie bags with their favorites.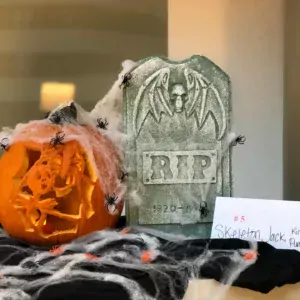 2. Out in Nature
Breathe in some fresh air before it gets frigid! Go for a hike in Rock Creek Park or Great Falls to see some bright fall foliage colors (plus the routes are easy for novices). Head out of the office early on a weekday to take advantage of smaller crowds at local farms like Butler's Orchard. Take a tractor ride, go apple picking, and enjoy other fall treats such as apple cider donuts. For a more adventurous crew, take on a corn maze or even head out to a ropes course for some serious team bonding and trust-building activities. Or, if your team would prefer something less active, sit outside for a hard cider tasting at a local place like ANXO.
3. Giving Thanks
After Halloween, we launch into the season of giving thanks. Bring your team together to give back to your community by spending an afternoon volunteering in a meaningful way. Pick up a local park, prepare meals for those who are hungry, assemble toiletry bags to be handed out, or raise awareness and funds for an important cause. There are endless possibilities for making an impact, it is all about finding what resonates with your team.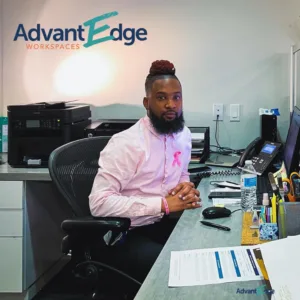 If you need a space to gather for team building this fall, AdvantEdge Workspaces has a place for you! Rent out a conference or training room for a few hours to have a safe, comfortable, and professional space to bring your team together.