Football season is quickly approaching! The National Football League (NFL) is one of the most popular leagues in the country. It unites casual viewers with super fans and spawns its own culture of food, events, and community. At work, football season can be a great way to bring people together. Here are five things you can do to celebrate the upcoming season at the office!
1. Football Fantasies
Don't let fantasy football intimidate you! Whether you spend hours on the draft or pick whatever name sounds good to you, this friendly competition is a way to get everyone involved. Host a group pool at the office with fun prizes, such as a catered lunch or gift card. Much like March Madness, following along with a competition keeps the whole team invested.
2. Encourage Flexibility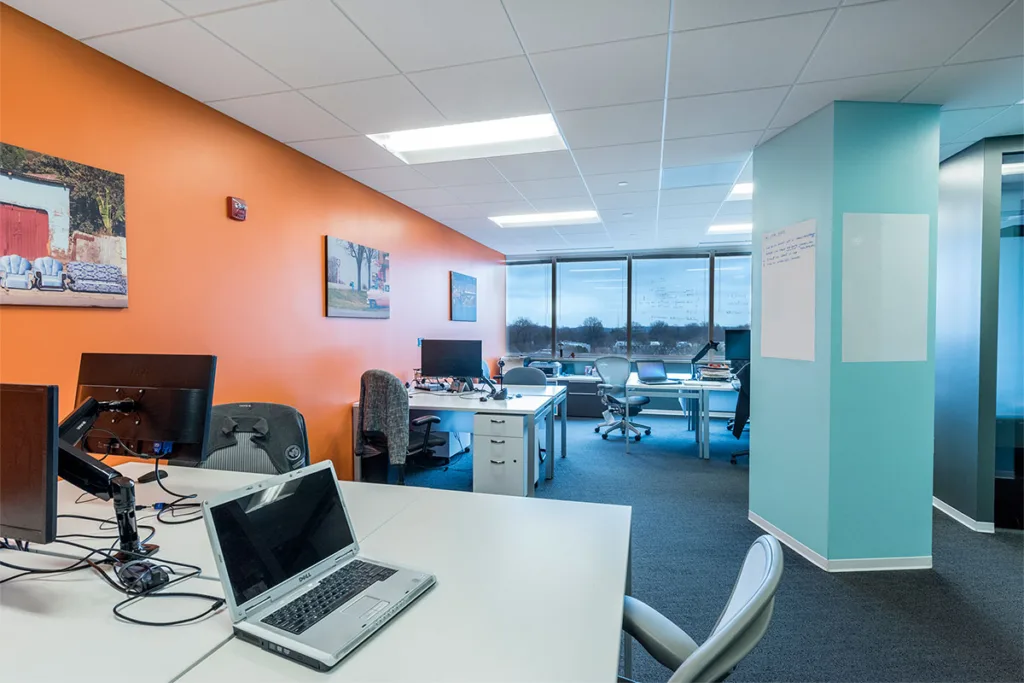 Games can go into the late hours of the evening, pushing loyal viewers past their bedtimes. And don't even get us started on the traffic when leaving a game! Encouraging a culture of flexibility helps everyone feel good about indulging in their favorite viewing pastimes while still maintaining a high level of performance at the office. In a shared workspace like AdvantEdge, it is easy to come and go at different hours with 24/7 access and front desk staff to receive mail and handle calls. Shared workspaces also help support hybrid work solutions, so you can skip the commute after a long night. This year, you can enjoy football season worry-free with AdvantEdge!
3. Sports as a Connector
Talking about current sporting events is a way to bring people together. Take stock of who roots for who on your team, and see if there are any new connections to be made. Who knows, maybe the person you pass every day while getting lunch shares an alma mater with you! Or, use weekend games as a conversation starter on Monday morning. You can even share memes, podcasts, articles, and swap stories at the coffee machine. Football provides a connection point that can lead to valuable relationships.
4. Party On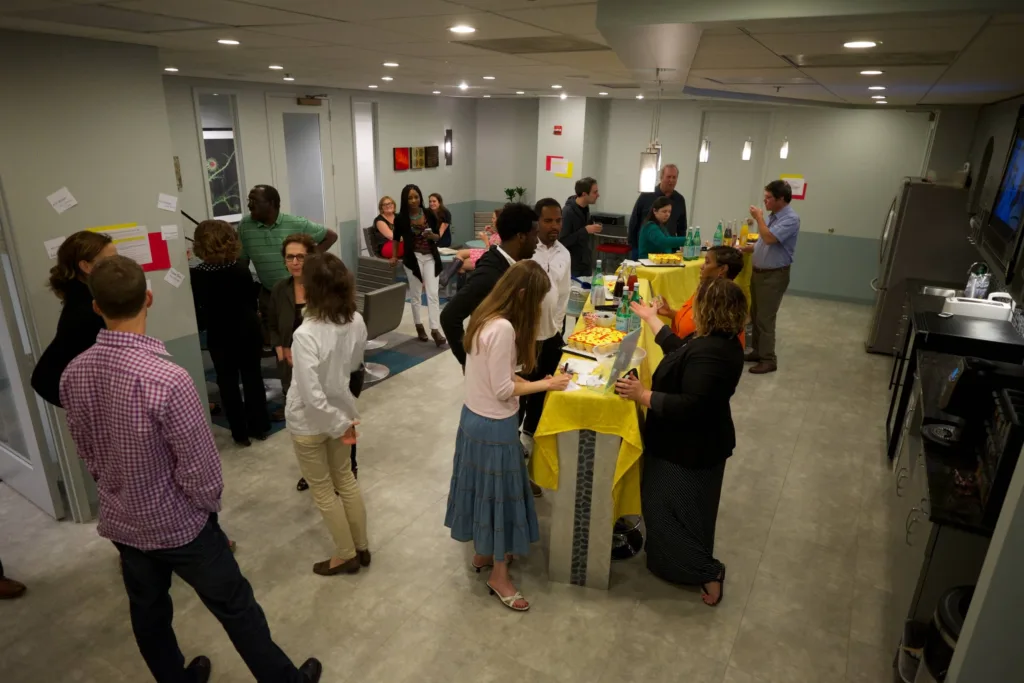 Outside of watching the game, there are endless ways to bring the team together over the sport! Have a tailgate-themed lunch or happy hour where everyone brings their favorite dish, voting at the end for favorites. Get some movement in by planning a group training session (just like the pros) or a flag football match. Relax with some Madden video games in the lounge area. Or, host spirit days where everyone shows off their team pride.
At AdvantEdge Workspaces, any sort of fun sporting event is a cause for celebration. We can help your team plan parties and facilitate football-themed activities. When you work in a shared workspace community, there is always an opportunity to meet and network with new people. Football provides a perfect starting point for connections and fun. Don't wait until the last seconds of the fourth quarter- come check out AdvantEdge today!