The season of giving thanks is upon us. If you are a shared workspace client, there is much to be thankful for when it comes to office life! In light of the upcoming Thanksgiving holiday, let's take a look at what AdvantEdge Workspaces is grateful for this year:
1. Client Service Coordinators
Amazing staff members to assist with any needs are at the top of the list! These superstars help with a variety of client tasks, run the front desk, troubleshoot issues, and are the backbone of a shared workspace.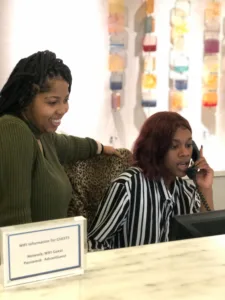 2. Community Connection
What is the point of a shared workspace if it is all work and no play? Regular events like happy hours, March Madness celebrations, holiday parties, and wellness initiatives keep clients connected! Everyone needs a way to disconnect from workday stressors, and having built-in outlets for relaxation fosters positive work/life balance. You don't even have to leave the office for some fun in your day.
3. Flexible Spaces
As a business changes, so do its needs. In a shared workspace, your physical environment can shift over time. From a coworking desk to a full suite, there are multiple types of spaces and numerous configurations to ensure a workspace that makes sense for your business. At AdvantEdge, growth will never cause you any logistical headaches!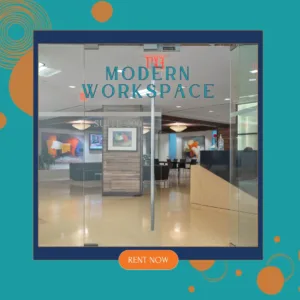 4. The Latest Technology
Being on the cutting edge of technology is always beneficial. In an ever-changing work landscape, we are grateful for video conferencing equipment that makes you feel like you are in the same room with someone, even if they are across the country.
5. Call Answering Services
No need for a receptionist with call answering services! The front desk screens your calls, delivers messages, and serves as a friendly first point of contact for businesses. This year, we are giving thanks for more time back on our calendars and less time fielding spam and other unwanted outreach.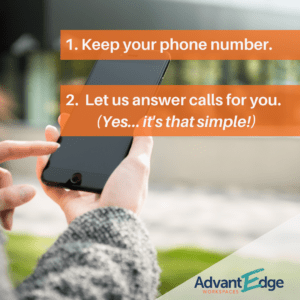 6. Amazing Locations
"Location, location, location" is not just a home buying motto. Where you work can have just as much of an impact on your quality of life as where you live! We are grateful for workspaces in vibrant neighborhoods that are convenient to public transportation and highways.
7. Outdoor Space
Spending time outdoors is proven to boost our moods. We are thankful for spaces that have easy access to the outdoors for breaks, lunch, meetings, and more! There is no better place to take a beat during the day than an AdvantEdge rooftop.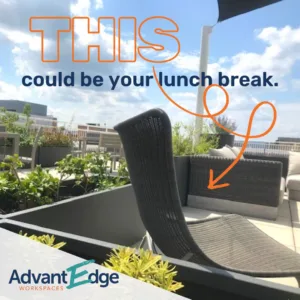 8. Amenities
Top-notch amenities like a gym, full kitchens, printing centers, lounge areas, and more help the shared workspace feel like home. Everything you need is at your fingertips, creating a frictionless workspace experience.
9. Professional Atmosphere
While your office space solution might be unconventional, it is important to retain the level of professionalism associated with a traditional space. Being surrounded by like-minded individuals helps bridge the gap between a fun community and a serious work environment.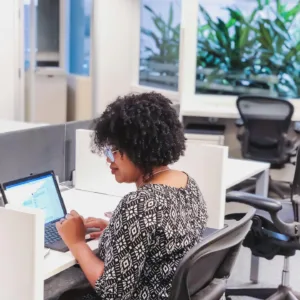 10. Personalized Solutions
There is no one-size-fits-all solution when it comes to your workspace. Whether you just need a business address or are ready to move in a team of 10, a shared workspace will work with you to find the right fit when it comes to services. Stop trying to fit yourself into cookie-cutter spaces when your business is anything but!
At AdvantEdge Workspaces, clients always come first. We are grateful for those who make our workspace community so special. Next year we hope you have a shared workspace community on your gratitude list! Come to visit our locations today and learn more about being part of the AdvantEdge family.